東南アジア、主にタイ王国における信頼できる現地パートナーとの長年にわたる良好なビジネス環境をもとに、日本とタイ王国、そして近隣諸国との橋渡しを行い、迅速・丁寧・誠実な対応をモットーに新たな価値を創造し続けます。

We are pursuing our motto, "Quick", "Respectful", and "Sincere" response to create new values, acting as a bridge between Japan, Thailand and other neighobor countries through our long-standing relationship with trusted partners in Thailand.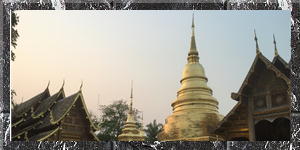 ---
社長挨拶 / Message from Management
我社は1962年の設立以来、半世紀にわたり、その多くをタイ王国との貿易を行い、特に鉄鋼製品および電気炉仕様の耐火煉瓦を主力商品として輸出業務を行ってまいりました。

ASEAN諸国の中心的国家として益々発展するタイ王国に対して我社の素晴らしいパートナーと共に飛躍しながら業績を伸ばすよう更なる努力を続けてまいります。

また現在、世界経済は不確実で変化の激しい時代ではありますが、今後注目される東南アジア地域及び東アジア、中近東地域等とも信頼関係を構築して業務を遂行してまいります。

Over half a century, since our company was founded in 1962, we have engaged in exporting steel products and refractory bricks for EAF (Electric Arc Furnace) to Thailand.

As Thailand further devevlops as the center of ASEAN region, we intednd to expand our business with our partners.

Although the world economy faces uncertain times and the society is rapidly changing, we are endeavoring to achieve our commitments with our partners in key regions such as South East Asia, East Asia and Middle East.

---